On Day One
We can't wait to join you at ElevateXP Australia!
At 9am AEST
An hour before ElevateXP kicks off at 10am AEST, we recommend that you:
Set yourself up in quiet location, preferably with two screens and join using Chrome or Firefox
Each ElevateXP participant is required to access their Community of Practice from their own individual computer. Due to the interactive and collaborative nature of the courses, participants are asked to not share devices, even if accessing the same Community of Practice from the same school.
Log in to Canvas – Refer to the Canvas instructions for assistance
Check your setup and that you can access the required websites and applications
Review the Schedule
Click on your Community of Practice Course (available in your Canvas Dashboard).
At 9.30am AEST
You will receive an invite to join the first Community of Practice synchronous session.
Alternatively, you can join the session by:
Clicking on your Community of Practice course on the Canvas dashboard
Click BigBlueButton in the left menu
Joining the active conference.  Your first CoP session will start at 10 am AEST
Select Microphone when prompted to join the audio to ensure that you can fully engage in the session.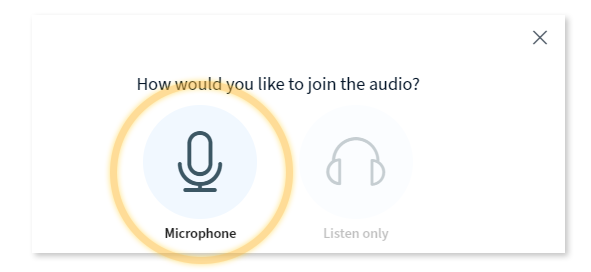 Help