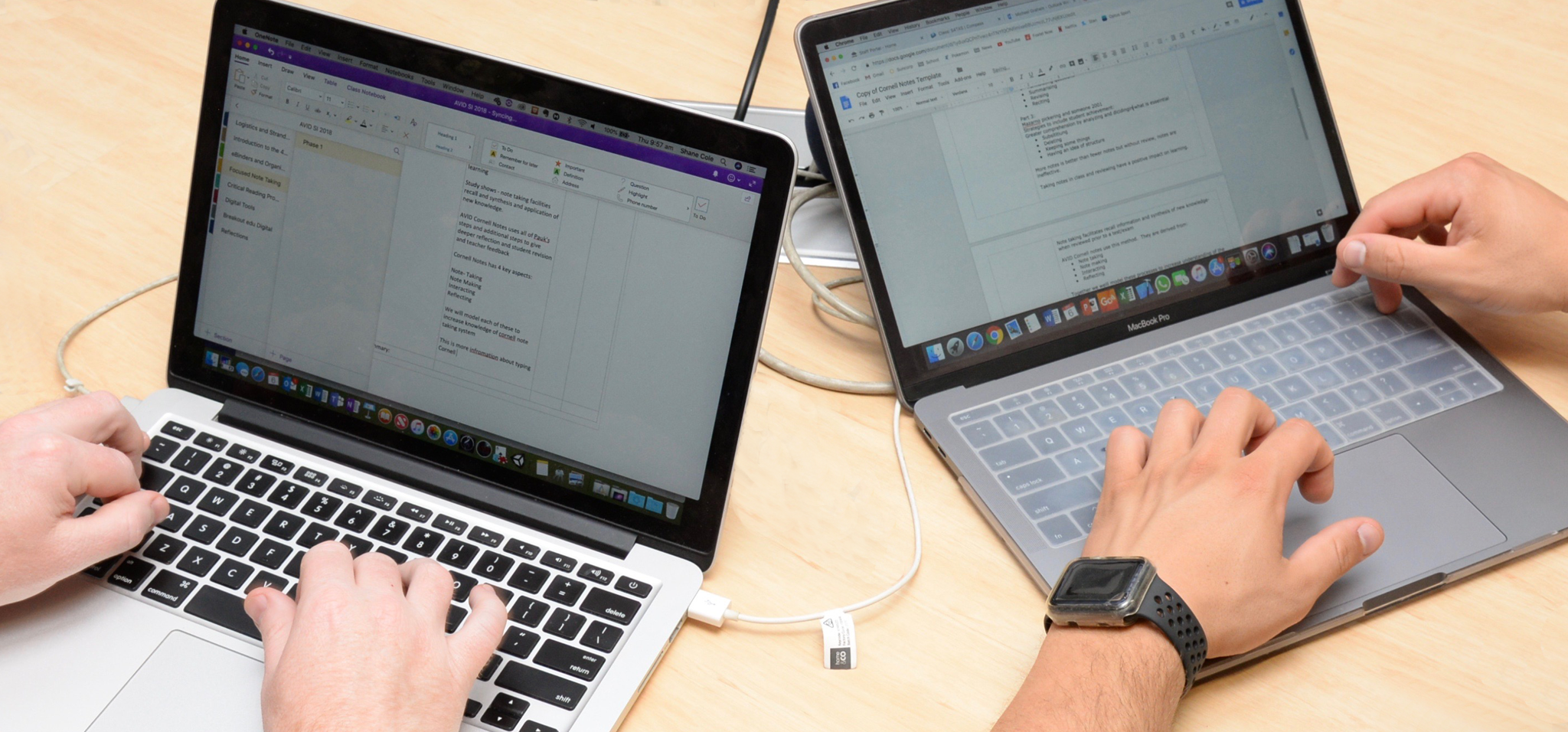 AVID Australia is excited to showcase the talent, experience and passion of AVID practitioners from across Australia and the United States. 
Thank you to all our presenters who are willing to share your expertise and stories with the AVID community and for making our first National Conference possible.
From 3 to 4 December 2020, nearly 80 presenters will facilitate more than 40 sessions at AVID Australia's inaugural National Conference.  Your presentations will celebrate excellent classroom practice, inspire and acknowledge teachers and showcase student voice.  Collectively, you will coach participants in the effective use of AVID teaching strategies, explore school AVID implementation journeys, and strengthen collaboration within the AVID community so we can improve outcomes for all students.
National Conference 2020 will also feature a Keynote Session with Toni Powell, a facilitated AVID Alumnae Panel and Health & Wellness sessions facilitated by skilled professionals.
The information on this page has been developed for our workshop presenters and will be updated regularly.
To familiarise yourself with National Conference, go to our event site for participants.
You may be particularly interested in reading our Workshop Guide, which lists all the workshops on offer including yours!
As you develop your presentation, you will no doubt be thinking about how to energise your audience, develop rapport, pace the learning and involve participants through collaborative activities.  The AVID Professional Learning Practices Guide explains the fundamentals of delivering excellent professional learning.
Presenting online has its own challenges. Watch this short Video Tutorial for NC Presenters, starring our very own NSW AVID Education Coordinator Cameron Malcher, to see how best to set up your microphone, camera and lighting.
National Conference will be run virtually via Zoom.  We've pulled together some Zoom tips & tricks for Presenters for those of you less familiar with using Zoom.  This covers off hosting privileges, the Waiting Room, Zoom controls, using videos, the chat, managing breakout rooms and using the whiteboard.
We encourage you to check out the official Zoom articles on:
You may also be interested in this 1-page cheat sheet: Facilitating professional learning using video conferencing tools – how to increase impact and decrease fatigue
You will be invited to a coaching session on Zoom and the technical aspects of presenting online. This will be held on Tuesday 10 November 5:30pm – 6:30pm (AEDT).  If you would like further personalised coaching after this (e.g. practice managing breakout rooms) contact AVID.Events@vu.edu.au
The AVID Australia team has developed a suite of Zoom backgrounds for National Conference.
You can view and download our Zoom backgrounds here
Instructions on adding a Zoom background are available here
We will send you calendar invitations to:
three x 1-hour coaching sessions and
a 15 minute practice session with your co-presenters
To access the dates and Zoom links for these sessions, click here
We understand that this is a very busy time and whilst you would like to join each session this may not possible. We will record each session for you to watch back at a time more convenient to you.
We do ask though that you attend a minimum of one coaching session and watch the sessions you weren't able to join. This will help you to be prepared and give you some practice at delivering an online workshop using high engagement teaching strategies.
The recording and slides for the First Coaching Session are available here
Second Coaching Session on Zoom and presenting online:
Here are the slides of the Third Coaching Session on Zoom and presenting online:
Powerpoint Handout Templates:
Please use the following templates for National Conference:
You don't need to develop handouts for your session. However, if you are using handouts we ask that you send these to AVID.Events@vu.edu.au by 17 November so we can provide these to participants before the event. If you have issues using or editing the templates, please let us know!
If you can't email your materials to us because of file size, save them in this folder and send us an email to let us know they're ready.
Similarly, if you have pre-reading or require participants to bring anything to your workshop (e.g. lesson plans, student work etc), we will need to know by 17 November so that we can inform participants.
At the end of National Conference, participants will be asked to complete an online survey which AVID Australia will use to guide improvements to professional learning.  We will share any relevant feedback with presenters.
Will we be able to provide materials i.e. handouts, links, articles etc in advance for our sessions?
AVID is enrolling participants in Canvas, which is our Learning Management System. In Canvas, participants will be able to access the zoom links, handouts, pre-reading and any special instructions you have for them prior to the session. If you have handouts, pre-reading or special instructions, please email these to avid.events@vu.edu.au by 17 November.
How can I find out who is in my session to make sure I can tailor my presentations to best fit my audience?
After registration closes and all places are confirmed, Liv will email you with the number of participants for your session, along with the participant names and schools so you know how many, primary secondary or tertiary participants you have. We will also let you know if there are any VIP, non-AVID school or pre-service teachers in your workshops. If you would like additional information about the participants for you sessions, please email avid.events@vu.edu.au
How can I register for a session? When is the best time to do this?
To register, please email avid.events@vu.edu.au with the date, time and title of sessions that you would like to attend.
Australian presenter registration costs (GST incl) are:
½ day ticket: $81
1 full day ticket: $144
2 full day tickets: $270
I would like the chance to familiarise myself with Zoom, will there be additional coaching on this?
The Coaching Session on 10 November will focus largely on IT and how to use Zoom effectively when presenting online.
You will also be given the chance to have Tech Run Through with a member of the AVID Australia team in the week commencing 23 November. These sessions will run for approximately 15mins and you will go through the process of handing over host rights, sharing your screen, using the chat, managing breakout rooms. Please contact avid.events@vu.edu.au to arrange a time for your Tech Run Through.
If you would like more time or help with Zoom, please email avid.events@vu.edu.au.