Beenyup Primary has been building brighter futures together since opening its gates in 2020 with AVID and PBS underpinning the Beenyup Way.
Joining AVID in 2019, Beenyup Primary School educators and staff have become active members of the AVID Australia community as they implement AVID strategies across their school. Beenyup Primary Principal, Rebecca Instance, shared their AVID story so far and highlighted the successes they have celebrated during that time.
As a new school in Byford, WA, our vision encompasses our culture focused on high expectations, academic excellence and providing a strong sense of belonging so that every child, every day, has the opportunity to find joy, be challenged and experience success.
Our team embraced a focus on organisation from the very first day and continued to embed our whole school organisational expectations throughout 2021 to support students to organise not only their belongings but their thoughts as well.
Our entire team engaged in the Primary Implementation strand in 2020 at WA Path presented by amazing staff presenters from Makybe Rise Primary School. Following the training, we formed our site team and the team began really delving into the instructional pillar to scaffold and build knowledge of the WICOR framework.
Our team began using and teaching note taking as a focus and we celebrated our team success with a scavenger hunt across the school; finding, sharing and discussing the WICOR strategies used in each classroom to support student success. The site team have developed our WICOR scope and sequence and WA coaches presented focussed note-taking and scaffolding WICOR professional learning modules to our team, to further enhance pedagogical practice at Beenyup.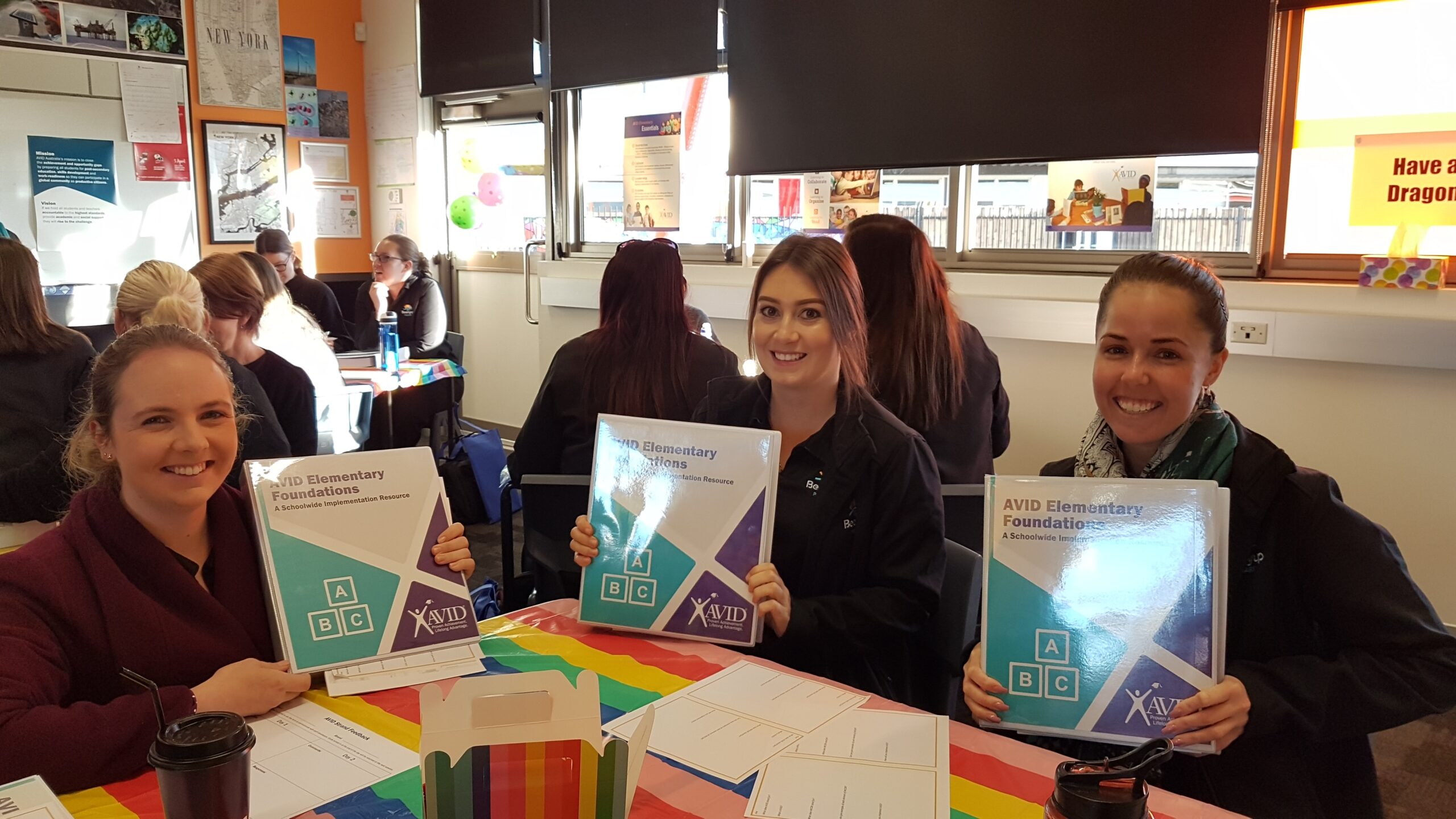 One of the biggest 'aha' moments our team shared was that these opportunities supported them to celebrate the quality practice already evident within our team.
Some members of our team have had the opportunity to visit Makybe Rise Primary School, engage in Zoom and Bloom and are looking forward to strengthening the emerging collaborative partnerships between Beenyup and other AVID schools.
Over the past year, we have improved the consistency of Maths and English warm ups. Our AVID coordinator, Michelle Mader, provided peer support with a focus on essential elements of warm ups. This support has been embraced by our team and serves a dual purpose of building pedagogical practice site wide as well as a the culture underpinning the Beenyup Way.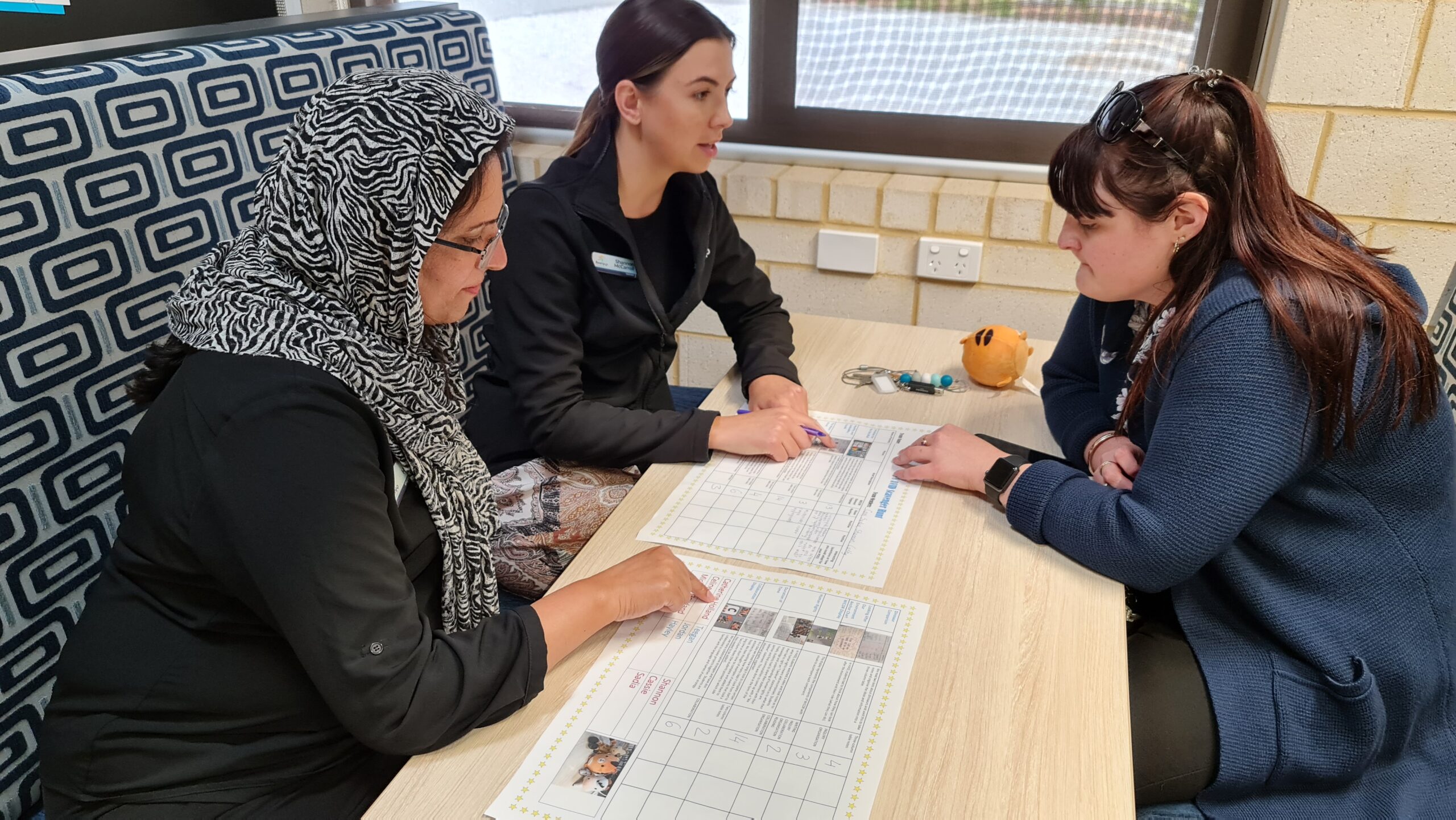 The best teachers are the best learners and with this in mind our team have begun using an interactive notebook in our team meetings to develop a deeper understanding of the WICOR strategies they are introducing into the teaching and learning occurring across the school.
Our students love sharing their learning and it is always wonderful to see and hear students articulate what they have been learning and how the particular strategy has helped them to be successful – whether it be using interactive notebooks, philosophical chairs, note taking, frayer models or a collaborative strategy.
Over two years into our AVID story we already have so much to be proud of and to celebrate; we are looking forward to continuing our journey to support student success as we build brighter futures together.