For teachers across Australia, this has been a year of schools closing and a rapid switch to remote emergency teaching and online learning. In Victoria, COVID-19 stage four restrictions were a disruptive and demanding time characterised by two waves of lockdown, lasting in total for 168 days.
The loss of the physical classroom had several implications. Throughout the course of rapid emergency remote teaching and online learning, as an organisation, AVID Australia sought creative ways to interact, and new practices emerged that will continue into the future. The connection to our AVID community has remained strong despite the cancellation of face-to-face professional learning events, which are cornerstones of our professional learning delivery.
COVID-19 meant we couldn't have a 2020 Summer Institute. Instead of packing up our professional learning kitbag for the year, we decided to use the online learning experience to offer our first National Conference. The emphasis for National Conference was on our community of practising teachers sharing their teaching and learning experiences. For those teachers presenting, many of whom were sharing work beyond their own school for the first time, it was a chance to experience the positive feedback from the conference as validation of their hard work, and a reminder that even the things that had become routine to them could be revolutionary for someone else. We were also committed to providing health and wellbeing sessions for our teachers to take care of themselves.
Workshop presenters received coaching sessions  in the effective use of AVID teaching strategies, explored  their school AVID implementation journeys, and strengthened collaboration within the AVID community. A foundation of positive outcomes in schools is effective pedagogy. The AVID system provides a framework with which to quickly and effectively engage students in more complex thinking and learning routines that produced a deeper understanding whether learning online or face-to-face.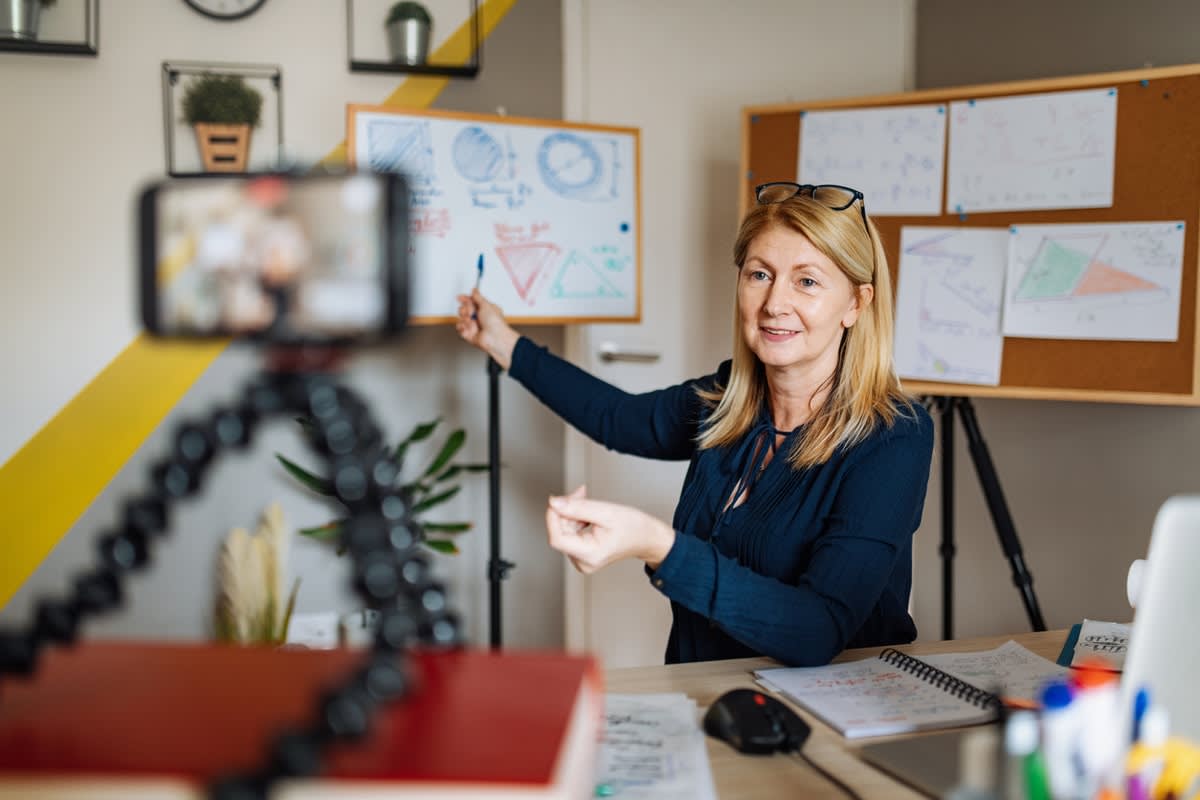 ""Investing in high quality, continuous professional learning is an important priority for supporting every teacher to achieve their potential, so in turn, every student of theirs can aspire to achieving their potential. Getting education systems to invest in and prioritise the continuous learning needs of teachers is a big challenge. COVID-19 exposed the need for continuous,high-quality professional learning with the abrupt pivot to remote emergency teaching"."

Claire Brown

National Director, AVID Australia
The AVID professional learning community is built on pillars of mutual respect, integrity, and a shared commitment to nurturing teachers and students to be their best selves. With more than 450 participants and presenters, National Conference has proven that it has a role to play in supporting, scaling and sustaining these relationships and our shared commitment to continuing to improve the quality of teaching and learning in all AVID schools.
COVID-19, in its upheaval of our usual ways of relating, has made us acutely aware of the quality of our connections, and whether face-to-face or online these connections are created and nurtured by people. Strong professional relationships are uniquely crafted, imbued with emotion and humanity, built through, and utterly dependent upon, our determination to be there for each other.
It's hard to believe the year is over, and what a year it has been. The scalability, versatility and sustainability of AVID Australia to support teachers, students, leaders and communities to achieve their potential collectively continues to drive our work.
In 2021, we are working on a new continuous improvement system for our AVID schools in partnership with Inflexion; a sister school program for AVID schools in Australia and the USA; we have some exciting teaching and learning partnerships with VU's First Year College; STEM projects; and a new partnership with the Hellenic Museum. It will also be the celebration of our 10th Summer Institute supporting the AVID system in Australia. Stay tuned for what promises to be an exciting year, and we can't wait to spend it with you.
Stay safe,
AVID Australia